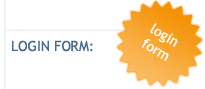 Register
Why register?
Forgotten the password
Delete user


Tell Your firends about us...
Let them learn with You.


---
About doctors


A Florida couple, both well into their 80s, go to a sex therapist`s office.The doctor asks, `......
---
A guy burned both of his ears... so they were asking him at the hospital how it happened.

He......
---
Three Doctors are dicussing which types of patients they prefer. Doctor Watson says, `I prefer libra......
---
There was a baby born in the hospital and he weighed ten pounds. The odd thing about him was his bod......
---
One night, a father passed by his son`s room and heard his son praying: `God bless Mommy, Daddy, and......
---
A grade school teacher was asking students what their parents did for a living. `Tim, you`re first,`......
---
---
A woman and a baby were in the doctor`s examining room, waiting for the doctor to come in.

The doc......
---
A guy is going on an ocean cruise, and he tells his doctor that he`s worry about getting seasick.
---
---
---
---
---
---
---
---
---
---
---
---
---
---
---
---
---
---
---
---
---
---
---
---
---
---
---
---
---
---
---
---
---
---
---
---
---
---
---
---
---
---
---
---